Top Reasons to Consider Playing Your Next Online Poker Game with PKR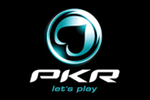 Played any good online poker lately? How's your current online poker room treating you? Do you feel like you're a valued member or just one player amongst many? If you're less than satisfied with your current online poker room, then you might want to check out one of the most fun and exciting online poker sites out there: it's called PKR Poker and it's unlike any site you've played on before.
Now, before you jump ship on your current poker room, you might be thinking that it will have to be pretty good in order for you to make the switch, and you're right; you want to move up – not down. There are lots of great reasons to make the switch, but here are some of the top reasons why those that have switched chose to:
The excitement
If you feel like your current online poker room is looking a bit dull, it's probably because it is. Let's face it; no matter how great the graphics on your current poker room might be, if it's not totally interactive and 3D, then you're probably missing out on something amazing. PKR Poker has revolutionized the way online poker is played.
When you become a member you get an avatar that you can personalize. Make it look like you, or like somebody else, the choice is yours. You can change clothes to fit the occasion, and even use different emotions to help you fake your opponents out. The choice is yours.
Imagine seeing yourself stepping up to your seat at the tournament table. Now, when you play any game on PKR Poker, you're going to experience how it feels to survey your opponents, watch your hand be dealt to you, and experience every exciting moment of every game you play.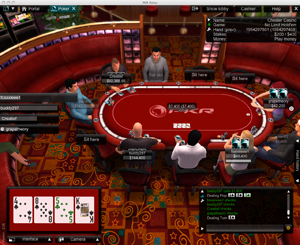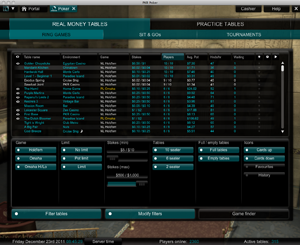 The rewards
Rewards are a part of almost any online poker room, but some are harder to earn than others. That's why PKR has worked so hard to ensure that your rewards are easy to earn and even simpler to enjoy. You won't have to jump through hoops to enjoy your start up bonus, either, because the details are all laid out with the bonus code. You won't have to guess whether you're going to risk having your bonus expire, and you won't have to wonder how it will be added to your bank roll either.
Another perk of PKR poker is the way that you can earn points and what those points can get you. Unlike other online poker rooms that give you points if you win games, this poker room gives you points for every game that you play. So, play a little or play a lot, the choice is yours, because you'll rack up points for great prizes no matter how you play. Please click here to learn more about the bonus offers at PKR.
The chances to win – cash
Some online poker rooms only let you play for points – unless you enter a tournament, but PKR Poker has games of all kinds for you to sit in on and play. Some of the tournaments can win you really big money, and it's expensive to buy-in, but other games start for just a small amount – and that's flexibility for your individual budget. Lots of players mention that they love the chances they have to get in on games no matter what time of the day or night it is, and you can too.
When you're ready, joining a tournament is a great way to win some money too. If you're worried that you'll have to buy in and can't afford it, check out some of the low buy-in tournaments PKR offers.
While we're on the subject of affordability
While we're talking about affordability, it should be mentioned that the flexibility of the games that PKR offers is a real bonus for many players. Even if you have the funds to buy-in big, you might not want to do that just to play some practice games. This poker room actually offers you realistic practice games that won't cost you anything. When you play for real money you earn points though, so having the option of low cost games is really appealing for many.
Another thing that makes PKR Poker so affordable is that you can enjoy a bonus with a deposit as small as $10. You'll enjoy lots of extras, too. So, if you're looking for a great buy for your money then this is the poker room to check out.
Friends and fun
Have you ever wished that you could hook up and hang out with your online poker friends? PKR Poker knows that poker is something that is more than just hanging out on your computer. They know that you're going to make friends and you want to have the chance to live the lifestyle. That's why they find it so important to encourage players to join them for live music events, WPT events in fabulous places like Las Vegas, and even gives you the chance to qualify to play in real life, professional tournaments. If you've ever wanted to play like a pro, then this is your chance to do it.
It's just so cool
Believe it or not, there are lots of players who have actually said that it's just so cool to play online poker with PKR. It's a social network with others that love the same things you do, a chance to play – and win big money and a way to shop for some of the best rewards out there.
If you feel like your online poker experience has been lacking lately, then it might be time to make a change for the better. Why not add to the excitement and increase the fun of playing online poker? Don't sit by yourself watching cards on a screen for another minute until you check out PKR Poker first. Browse around, check it out and see what others are saying – then join the fun and excitement for good.
PKR Poker – online poker the way it was meant to be.