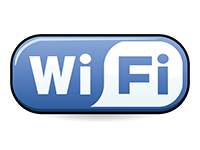 While online gaming in certain states has been welcomed by the US poker community, there have been some issues and problems to contend with. There has been a need to ensure that players attempting to log on to a site actually hail from the state in question. Most of the time, this isn't an issue and players will have their location clearly stated through their IP, allowing the site to know who they should and who they shouldn't permit access to. Unfortunately, if a site is unable to validate where a poker player is playing from, they will not provide access to the player, after all, it is better to be safe than sorry.
This is bad news for many players who due to geolocation issues are not gaining access to the site. If a player's internet connection does not provide the site with enough information to inform the site where the player is located, they are being blocked and this means that some players who should have found access to the New Jersey poker sites have been prohibited from doing so. This is not something that players are happy with and it is not something that poker sites are happy with either. The sites in New Jersey want as many people to gain access as possible and this is where a number of USA poker sites are banding together to provide a solution.
The solution comes in the form of a free Wi-Fi adaptor that is being provided to customers. Not only does this piece of USB equipment strengthen the Wi-Fi signal, it supposedly provides the solution for the players that are being locked out. This is a great indicator of how US poker sites are willing to take additional steps to provide their players with the means to get online and to enjoy online poker action.
Wi-Fi connections helps to verify players
Sometimes a weak Wi-Fi signal inhibits the ability to verify where a player is playing. A number of firms have been providing third party support and companies like Locaid and xyVerify have noticed problems with Wi-Fi signals in trying to position a player. The Wi-Fi signal is vital in the triangulation methods used to locate a poker player and a weak signal diminishes the ability to play this. Given that sites would prefer to block a player with eligibility for the site as opposed to let a player on who has no business playing on a New Jersey poker site, it means that some false negatives are occurring.
These issues have been reported across a number of New Jersey sites and the biggest issue is that some players have found they have been kicked out of sites midway through tournaments. These problems have not happened too often but they have occurred on a few occasions, which is clearly far too many for it to be tolerated.
To combat this issue, Wi-Fi dongles or wireless adaptor cards are being issues to players that have been suffering problems. Bwin.party is one company who have worked quickly to make amends in this field which should make it easier for players to gain access to PartyPoker. Given that PartyPoker is the biggest poker room in the New Jersey area, it is understandable that they are the site which is likely to face the biggest issues. The fact that the company has been quick to act indicates that they are keen to resolve the issue and to ensure that every player that should have access retains their access.
The dongles can be requested online through the use of loyalty points and at the moment, the company has two different dongles available.